Recent Projects
Here are a few projects we have recently completed:
Rettig Engineering, 6/3/19
Heavy-lifting capability isn't always the answer. In this project for Rettig Engineering, we had an inch of clearance to navigate a Haas VF-3 CNC mill into place - a forklift simply couldn't fit. Our traksporter (essentially a heavy-duty, remote-controlled pallet with wheels) and the crew's expertise made it possible.
Cardinal Contracting set a new Trane chiller and 40,000# Generac in Rushville, IN, and then got to work setting transfer switches and transformers in very tight spaces.
It's tough to beat the efficiency and safety of 65 years in the rigging industry!
Cardinal helped RTP disassemble and remove two 20,000 lb. mixers in Indianapolis for transport to Wisconsin.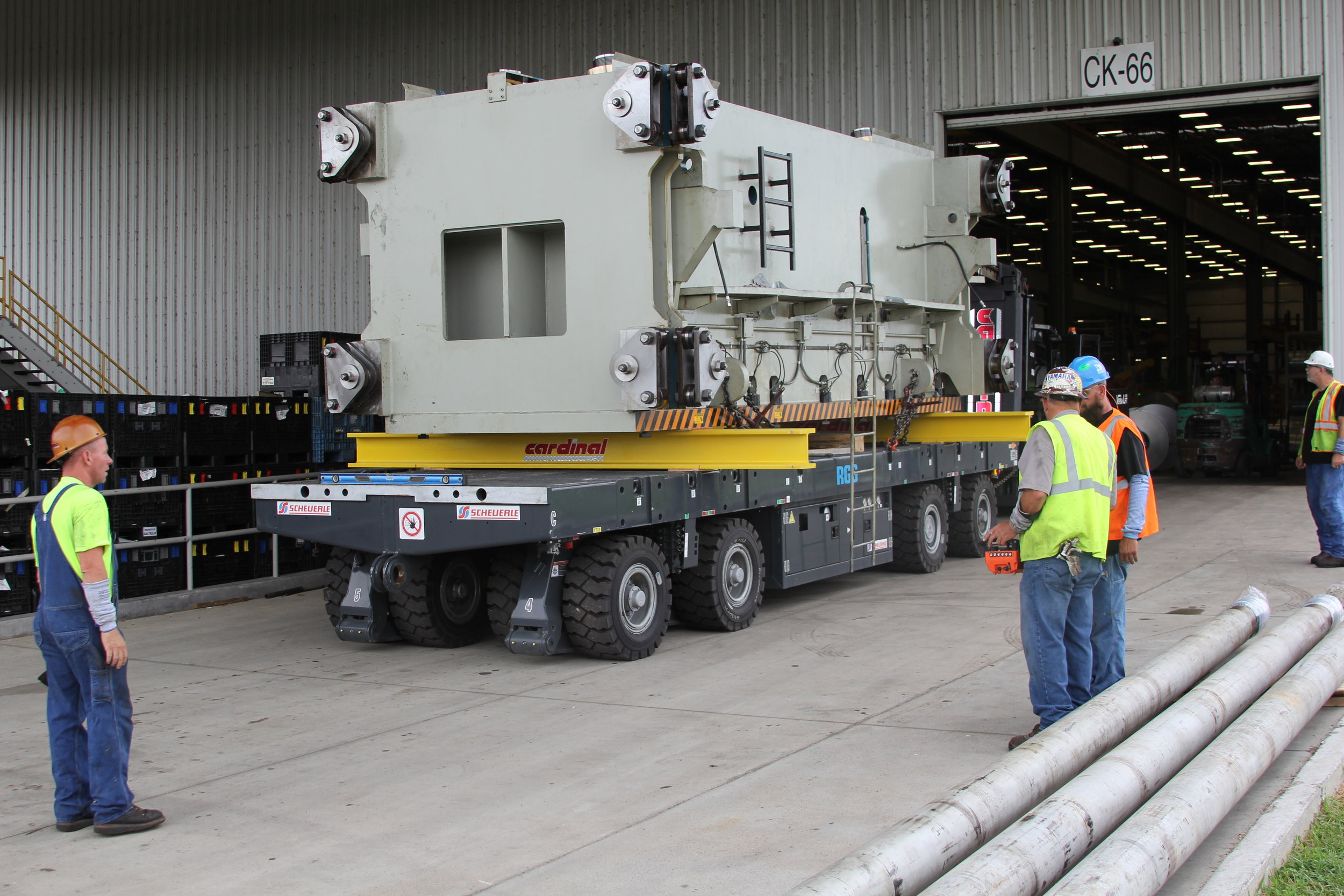 Cardinal was awarded a 1,200-ton press relocation in Memphis, TN. Press components can be easily damaged during removal or transportation, but our expert riggers and millwrights knew exactly how to handle the project to ensure safety and efficiency. Click here to watch the video.
Tipton Mills Foods, 8/1/18
Cardinal helped Tipton Mills Foods move a composite can line and other food processing equipment from Wisconsin to their facility in Columbus, IN.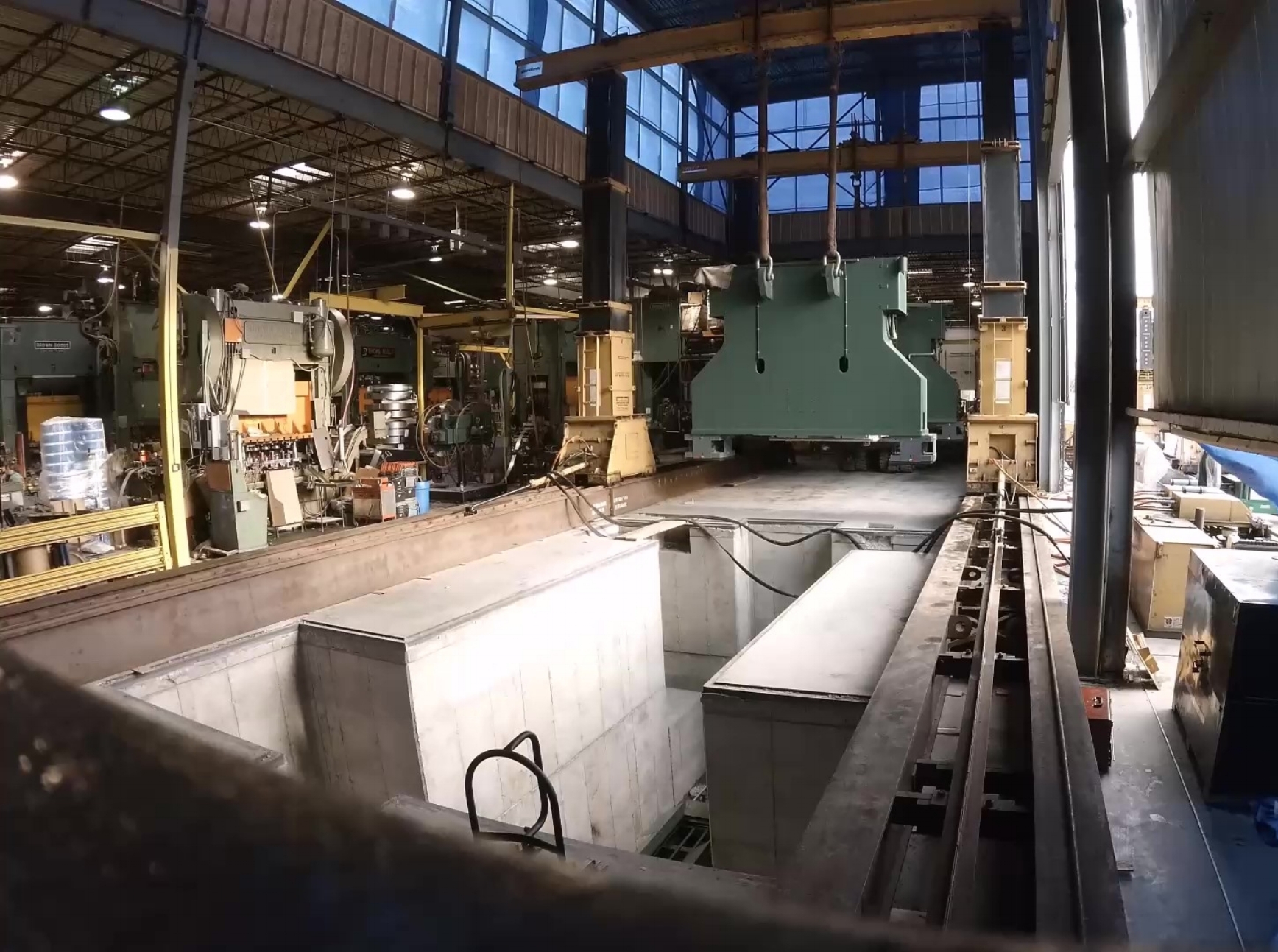 2,000-ton Servo Press Installation, 5/10/18
Cardinal Contracting was awarded a press installation in Chicago, IL. The Servo press needed to fit into a very tight space, requiring some ingenuity from our team. This was one of our more challenging installs - making the project's completion that much more rewarding. Click here to watch the video.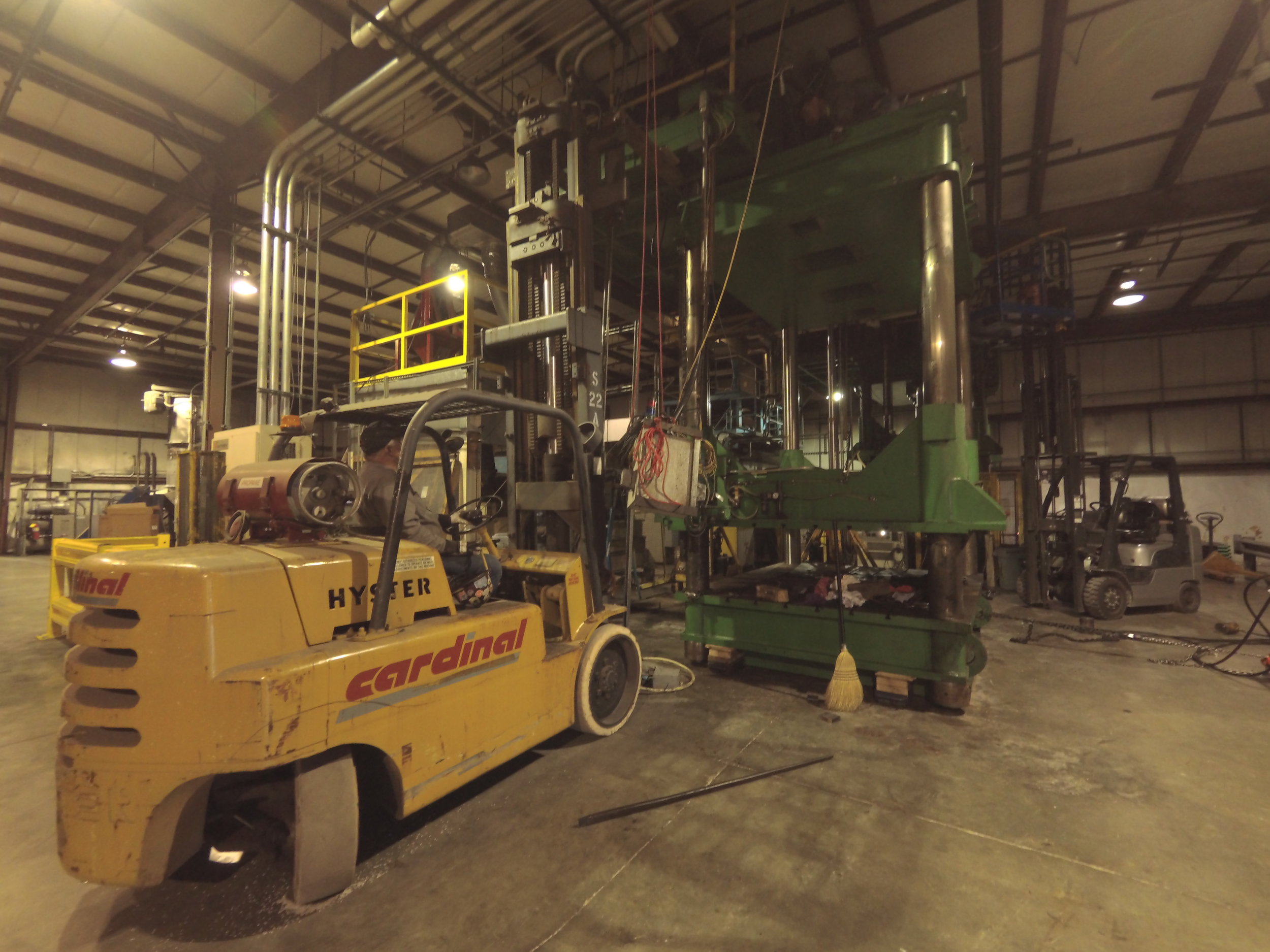 We move and install presses, but did you know Cardinal Contracting also repairs presses? Four men, three forklifts, and a set of electric mini gantries disassembled, repaired, and re-stacked the press.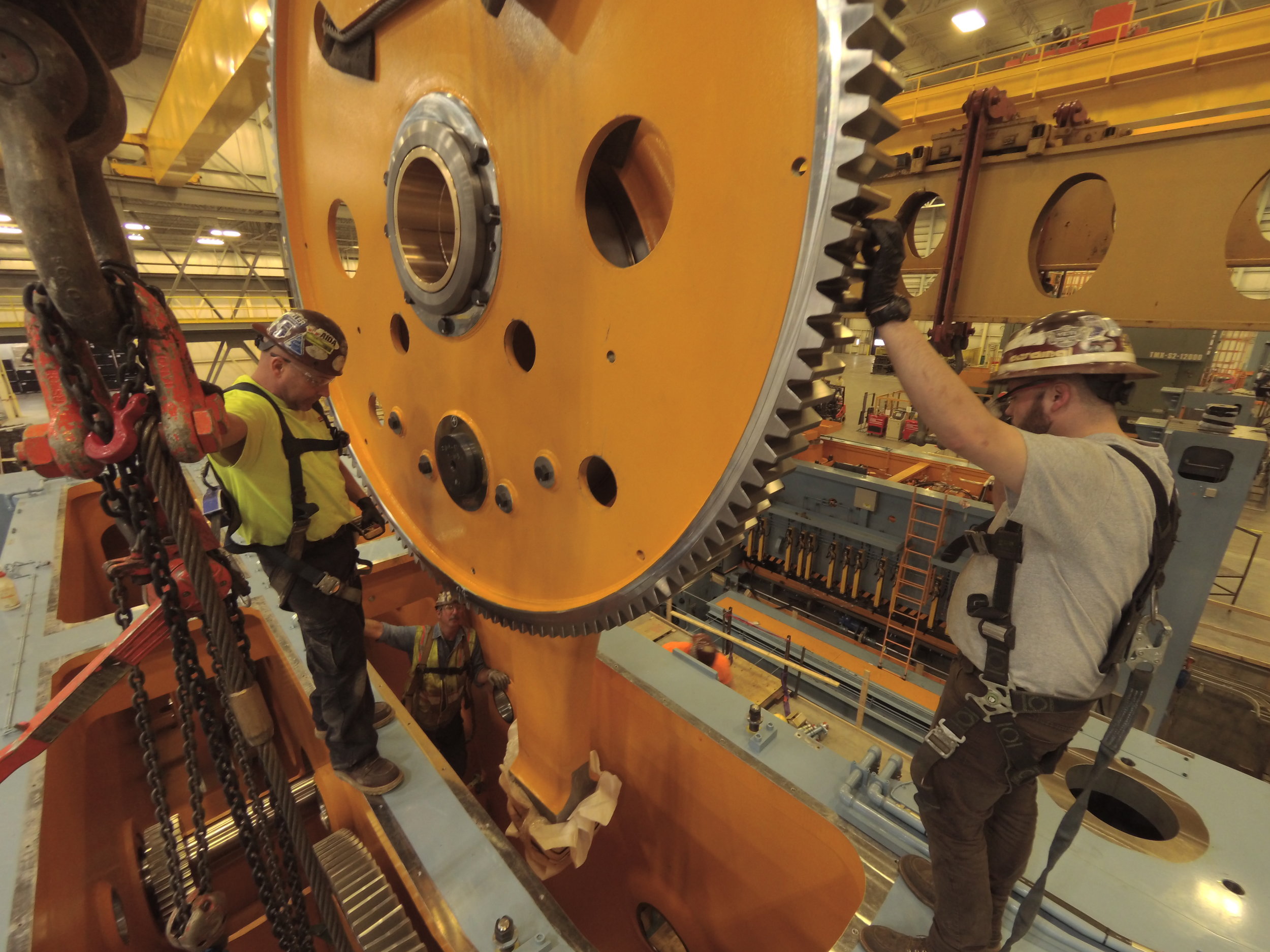 2,000-ton Transfer Press installation, 3/23/18
Cardinal has installed hundreds of presses over the years. We have learned that the right team, the right tools, and decades of knowledge will ensure safety and efficiency. Click here to watch the video.
The Children's Museum, 2/27/18
Cardinal used a forklift and a "mini-mobil" crane to pick up, move, and install two statues for The Children's Museum of Indianapolis. Three men with decades of experience completed the job without a hitch in one day. You don't want to skimp on service when you're moving expensive art installations. Click here to watch the video.
Cardinal is helping Electronic Recyclers International relocate one mile away to a larger facility here on the west side of Indianapolis. The picture to the right is a conveyor that Cardinal safely and securely transported in one piece, rather than chopping it up for transport. No industry secret here - just the right men for the job with the right equipment.
Cardinal used one "mini-mobil" crane to swap out chiller motors for CSL Plasma in Whitestown, IN. Years of experience and the right equipment finished this job safely in less than 90 minutes.
Phoenix Fabricators, 1/26/18
Cardinal used two mobilifts to pick up, transport, and install a steel roll form machine for Phoenix Fabricators and Erectors, Avon, IN.
Stanley Black & Decker, 1/17/18
Cardinal unloaded, set, and leveled an Ironman gear case for Stanley Black & Decker in Greenfield, IN. Three of our guys and a heavy-duty forklift completed the job in one day.
We have hundreds of satisfied customers in every industry from automotive to pharmaceutical.
When it comes to making your move, there's simply no better place to turn than Cardinal.